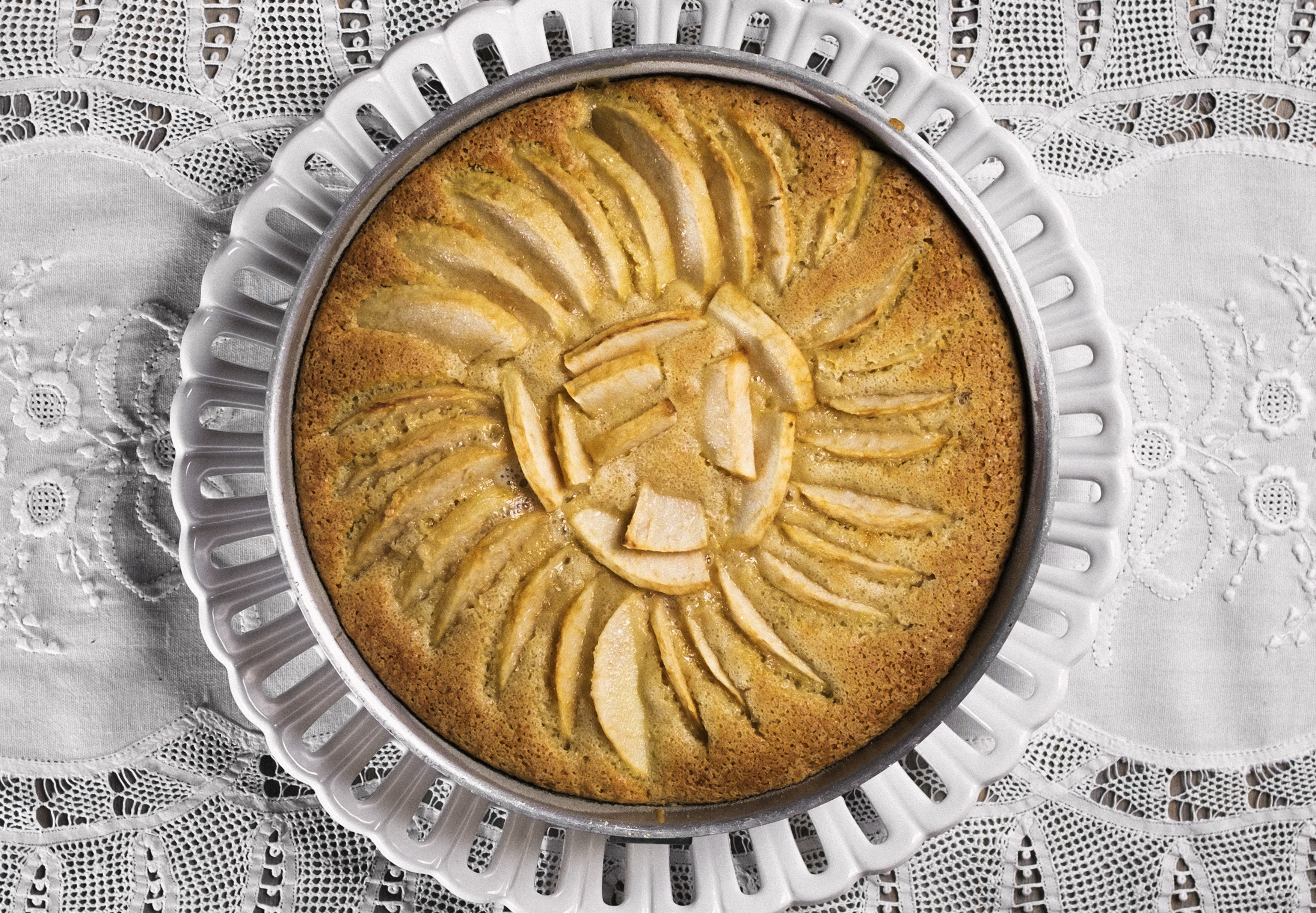 There are desserts that make us think of a gesture of love, of the sweetness of a family, of the warmth of a home. An apple cake reminds us of all of these things. Not only is this cake an evergreen, a true classic of the Italian cuisine, it is also a hymn to the quality of Italian apples. In fact, Italy is top ranking in the world production, alongside with giants, such as China and the US. Alto Adige and Trentino hold the national production record. It is therefore no wonder that apples are the basic ingredient for a lot of recipes, including pancakes, pies, strudels and mousses, even if it is the apple cake which gets the podium.
INGREDIENTS
(for a 24cm/9.5in cake pan)

150g/5.3oz pastry flour
100g/3.5oz sugar
10g/0.3oz butter
2 eggs
2 apples
cream q.s.
1 baking powder sachet
1 lemon
cinnamon powder q.s.
salt q.s..
Whisk the eggs with the sugar in a bowl, with an electric blender. Add the pastry flour, sifted with baking powder, half a teaspoon of cinnamon, alternating it with cream, then the lemon zest and a pinch of salt. Rinse and peel the apples, then cut them into thin slices. Grease a ceramic 24cm/9.5in cake pan, pour the mixture, alternating it with the sliced apples. Bake at a 150°C/302°F temperature in a microwave oven, that you will have preheated to medium power, for about 15 minutes.